ABR MEMBERS OFFER SUPPORT TO COMMUNITIES AND GOVERNMENTS TO AMELIORATE THE IMPACT OF COVID 19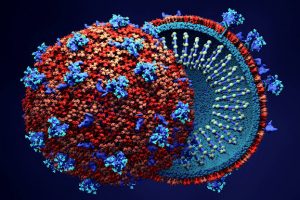 The African Business Roundtable will like to thank its members for their willingness to help out during these difficult times. We commend such initiatives and wish to express how proud we are of the demonstration of good corporate citizenship by members of the Roundtable.
SEPLAT PETROLEUM DEVELOPMENT PLC AND WALTERSMITH PETROMAN OIL LIMITED
In response to the COVID-19 pandemic, Seplat Petroleum Development Limited and Waltersmith Petroman Oil Limited jointly collaborated in April to support the Imo-State Government and Waltersmith Petroman Oil Limited host communities with the provision of medical supplies and relief materials worth thirty-million naira (N30,000,000).
Seplat Petroleum Development Limited is also one of the 33 partners that contributed to an industry intervention initiative in recognition of the impact of the COVID-19 pandemic on the Nigerian population and economy. The Nigerian National Petroleum Corporation (NNPC), along with the 33 industry partners donated US$ 3O million to support the Federal Government's effort at curbing the spread of the pandemic.
In furtherance of Waltersmith Petroman Oil Limited corporate vision of becoming a world class integrated energy solutions provider, their commitment to CSR is predicated on the need to embrace social and environmental responsibilities in their drive to ensure sustainability and socio-economic growth in their areas of operations and for the benefit of humanity.
The medical equipment donated included: infra-red thermometers, surgical face masks, chemical gloves, hand sanitizers, motorized sprayers, and knapsack sprayers, disposable high-tech coveralls, goggles, hydrogen peroxide and ethyl Alcohol.
In addition to the medical supplies, Waltersmith provided food items to the following communities- Ochia, Assa, Awarra, Umuapu, Obite, and Obile all in Ohaji/Egbema LGA. The Eze of Ochia, Eze Ekwueme Ekwueme, while receiving the medical supplies and other relief materials (rice, groundnut oil and cartons of antibacterial soap) commended Waltersmith for its proactive and kind gesture stating that it was reassuring to see the company practically demonstrate a genuine interest in the plight of its citizens.
Seplat Petroleum Development Limited and its joint venture partners, the Nigerian National Petroleum Corporation (NNPC) and subsidiary, the Nigerian Petroleum Development Company (NPDC) Limited jointly made additional donations in July to Imo, Delta and Edo State Governments in the fight against the COVID-19 pandemic.
The medical equipment donated included: Hospital beds, transport ventilators, sanitary buckets, alcohol-based hand sanitizers, infrared thermometers, N95 face masks, gloves, organic soaps etc.
SUPERPOWER OIL & GAS LTD
Superpower Oil & Gas Ltd extended palliative support to the following: Erelu Square, Erelu Street, Erelu Lane, Olugbani, Orogiri etc and various programmes especially to the poorest of the poor in riverine areas, churches and in slums in Lagos, Nigeria
INTERVENTIONS BY DIASPORA AFRICA FORUM