Paris, November 10, 2021:
Nigeria International Partnership Forum held on 10th November, 2021 at the Shangri-La Hotel Paris.
The Federal Government of Nigeria and the Millennium Club, in partnership with the African Business Roundtable hosted the Nigeria International Partnership Forum in Paris, France, on the 10th November, 2021. The Forum held under the theme: "Nigeria Beyond the Pandemic: Mobilizing International Cooperation for Nigeria's Post COVID Development" and was opened by the Nigeria's President, His Excellency, Muhammadu Buhari GCFR, also in attendance were other major key players in the Nigerian & France economy.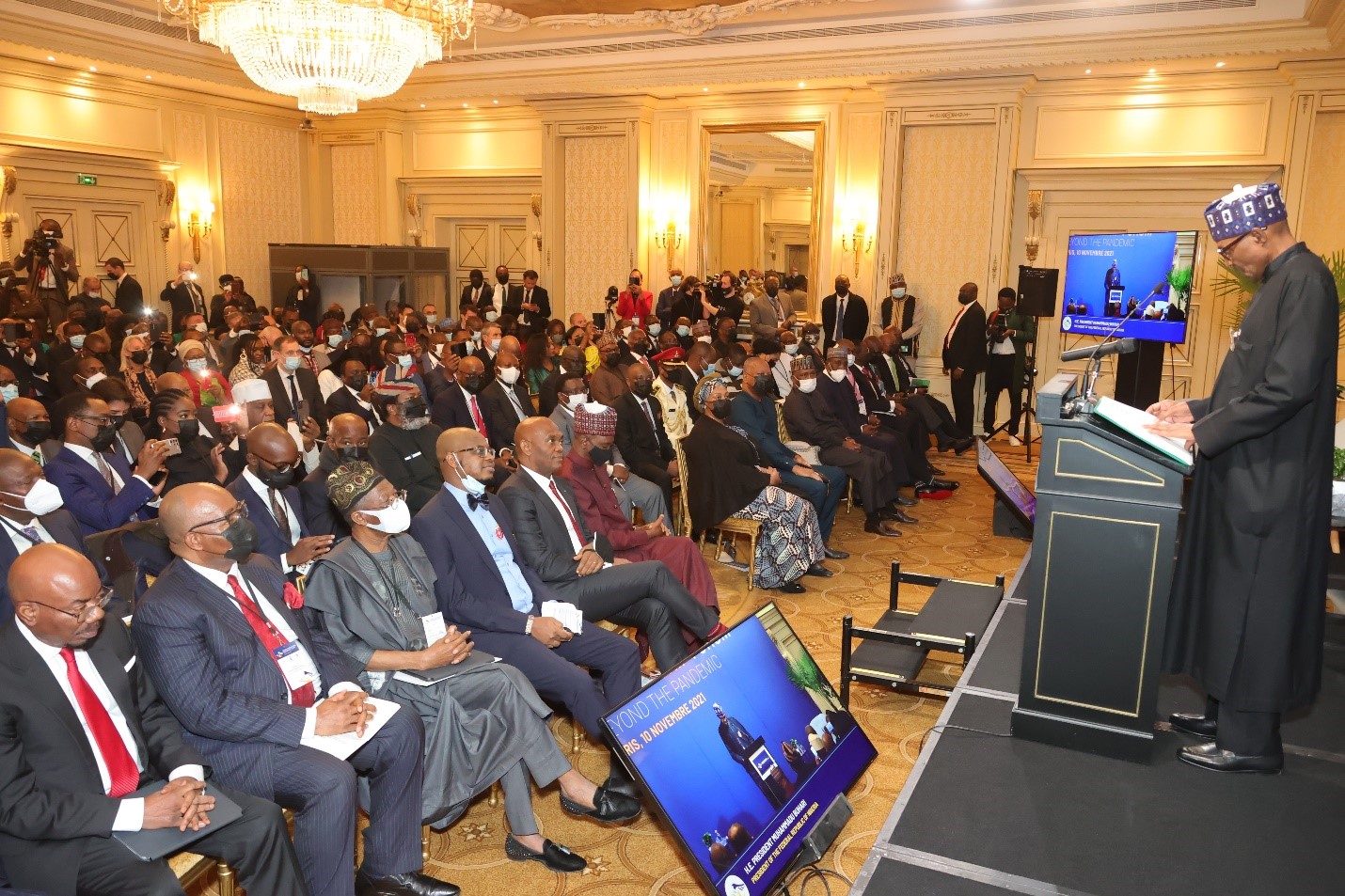 It was a high-level programme and it gathered global leaders from Government, Business, Project Financiers and Media, coming together at the highest level, to map the future of the global economic landscape, explored business opportunities and forged international investment partnerships with Africa. It was a platform established for those interested in African markets to meet and discuss with Presidents, Prime Minister, Economic Ministers, CEO's of leading companies and other dignitaries and to learn about investment opportunities in Nigeria and Africa.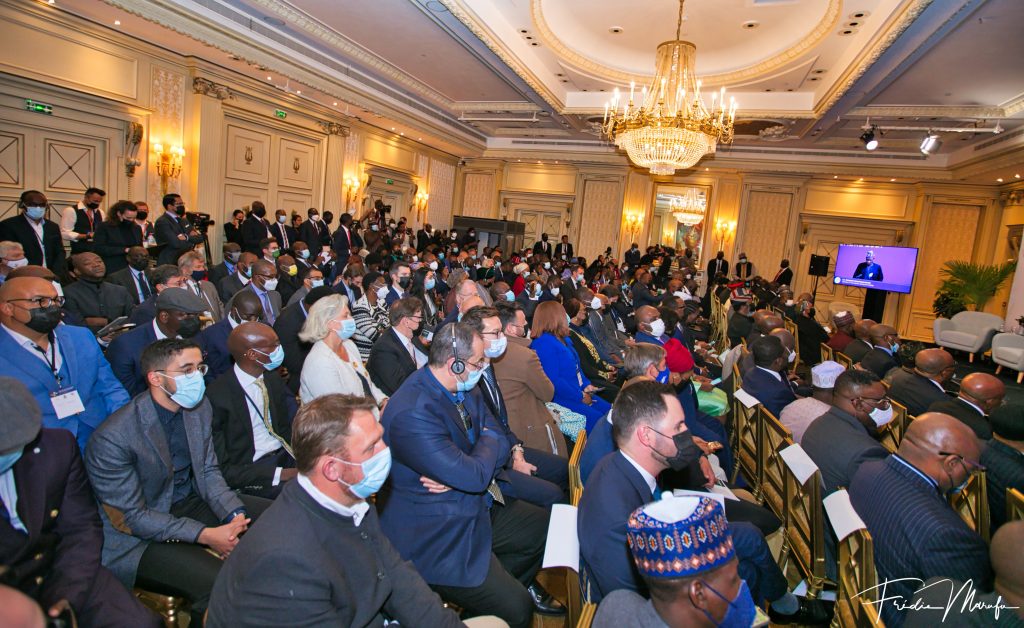 The Plenary session focused on:
COMBATING PERSISTENT AND EMERGING THREATS TO NATIONAL SECURITY AND REGIONAL STABILITY
NIGERIA'S ECONOMIC OUTLOOK: RETHINKING INDUSTRIALIZATION, DEVELOPMENT AND FINANCIAL INCLUSION IN NIGERIA
CONVERSATION ON MAKING FINANCE WORK AND NIGERIA'S INVESTMENT CLIMATE & MARKET
BRIDGING NIGERIA'S INFRASTRUCTURE GAP: REFORMS, RESULTS AND THE ROAD AHEAD
For more information on this forum check HERE>> or download the event brochure HERE>> and report HERE>>