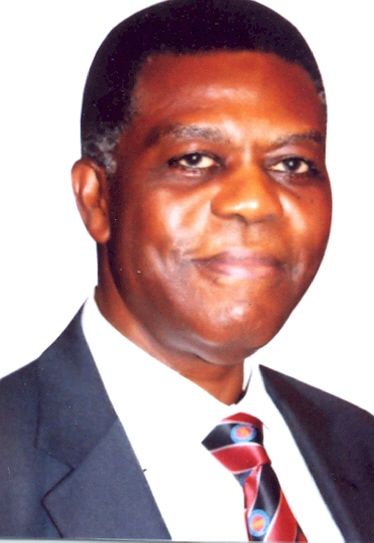 Mr. Goodie Minabo Ibru was born in Kano in 1942. He had his primary education at Yaba Methodist School, Yaba and later went to Ibadan Grammar School, Ibadan.
He proceeded to the Holborn College of Law, University of Lomdon and graduated LLB (London) in 1965. He was called to the English Bar in 1966 and enrolled at the Supreme Court as Solicitor and Advocate in 1968 after which he founded the Law Firm of G. M. Ibru & Company where he is principal partner. He became a Notary Public in 1973
He was the founder of Ikeja Hotel Plc, owners of Sheraton Lagos Hotel & Towers;The Tourist Company of Nigeria Plc, owners of Federal Palace Hotel and Casino, Hans Gremlin Nigeria Limited which acquired 51% equity stake in Capital Hotels Plc (owners of Abuja Sheraton Hotel & Towers), and Niger Delta Exploration and Production Plc.
He is on the Board of several other companies including Minet Nigeria Limited and DN Tyre & Rubber Plc.
Mr. Goodie Ibru is a past President of Lagos Chamber of Commerce and Industry; Nigerian Stock Exchange; Nigeria – Ethiopia Business Association; former Honorary Consul of Lithuania to Nigeria and Executive Vice President (West African Chapter), African Business Round Table (ABR) and past Chairman of NEPAD Business Group – Nigeria and Co-Chairman of NEPAD Business Group West Africa. He represented Nigeria, as the Co-Chair for UNWTO Committee on International Code of Ethics on Tourism.
Mr. Goodie Minabo Ibru was the pioneer President of The Federation of Tourism Associations of Nigeria (FTAN) as well as a past Chairman of the Board of Trustees. His leadership of the Federation gave a FTAN a strong presence in both the private and public space that culminated into FTAN being an acknowledged trade group in the country. As president of FTAN, Mr. Ibru made uncommon sacrifices and spared nothing, both material and financial, to ensure that the Tourism industry in Nigeria has a true virile, strong industry umbrella body as envisaged by the founding fathers of which he was one. As President, FTAN held its first ever international workshop in partnership with the government of Israel, Tourism Merit Award and created chapters in many states while actively partnering with practitioners, other trade groups, Federal & states governments as well as states and Federal Legislator to ensure that Tourism gets its deserved attention.
He is the President of Nigeria – Russia Business Council and a former member of the Governing Council of the Ajayi Crowther University, Oyo.
Mr. Ibru, has authored, co-authored and edited many books in Tourism, Law and the Nigerian Capital Market; he isa Member/ Fellow of several professional and social organizations, and a recipient of numerous awards including Officer of the order of the Niger (OON), National Productivity Order of Merit Award (2000), Doctorate Degree of Entrepreneurship (Honoris Causa), Joseph Ayo Babalola University, Ikeji-Arakeji, Osun State, 2014.